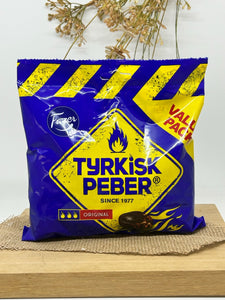 Fazer Tyrkisk Peber Big Bag (300g)
Tyrkisk Peber is a salty licorice classic hardboiled candy with a peppery kick, and it's has been a big hit ever since its launch in 1977. The salty licorice shell of Tyrkisk Peber Original sweets hides strong salty licorice powder.
The old favourite in a bigger bag.
Net weight 300g
Fazer 🇫🇮