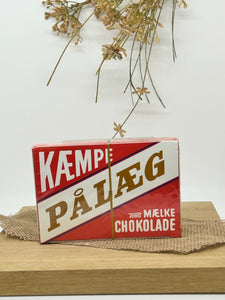 Toms Kæmpe Pålægschokolade Lys - Milk Chocolate Slices
Thin milk chocolate slices used by the Danes as a sandwich topper just like Nutella and cheese.
Net weight 90g
Single pack
Please be aware that as always we will pack this product as safely as possible, however as this is a delicate product we can not guarantee this product will arrive in perfect condition. We will continue to stock this Danish favourite despite the risk, however if  you choose to purchase this item you agree to receive it as it arrives. Thank you for your understanding.
We highly recommend using Express Post when purchasing this item.
Pålægschokolade

Toms 🇩🇰